Posted on Oct 19, 2018 in
Forex Tips
FX news and analysis:
Politicians generally welcome a strong currency; economists say it can be either good or bad.

For traders, it's the impact on other assets that really matters.
Check out the IG Client Sentiment data to help you trade profitably.
Importance of a strong currency
Politicians tend to welcome a strong currency and keep quiet when it falls, as though it were a vote of confidence in their abilities. For economists, it has both pros and cons. For traders, however, the key point when a currency surges or collapses is the likely impact on other assets.
To illustrate the political point, Donald Trump welcomed, on Twitter, the advance in the US Dollar from mid-February to mid-August 2018 – implying that it reflected well on his tenure as US President.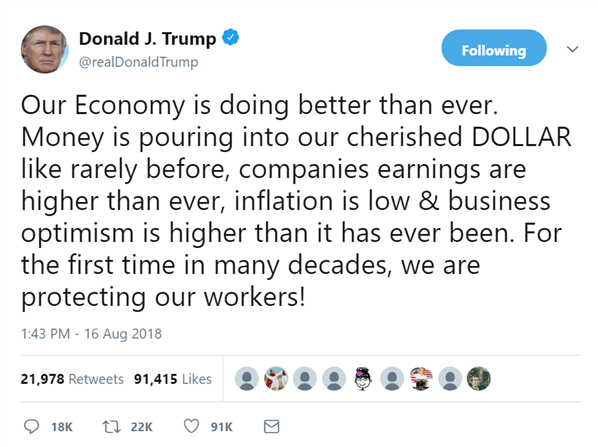 Earlier, European Commission President Jean-Claude Juncker said in a lecture that "The future of the European Union is the future of the Euro, and the future of the Euro is the future of the European Union as a whole." Philip Hammond, the UK Chancellor of the Exchequer, said the UK government
Article source: https://www.dailyfx.com/forex/fundamental/article/special_report/2018/10/19/USD-Strength-Is-a-Strong-Currency-Good-or-Bad.html