Posted on Nov 12, 2018 in
Daily Forex Signals
GBPUSD Elliott Wave Talking Points:
GBPUSD has rallied and corrected from August 15 to October 30 in a series of three wave patterns indicative of a larger corrective pattern

If we are in a larger (B) wave pattern, GBPUSD may temporarily rally to 1.3150-1.3300

A move below 1.2694 suspends the shorter term bullish forecast
GBPUSD has rallied in three waves from the August 15 low to the September 20 high. Then, a correction ensued in three waves from September 20 to the October 30 low. This sequence of three wave moves is indicative of a larger corrective pattern possibly labeled as a-b. Therefore, GBPUSD is looking for an impulse wave to finalize the shorter-term pattern.
If this impulse wave has begun from the October 30 low, then GBPUSD will likely rally again towards 1.3150-1.3300.
The current Elliott Wave for GBPUSD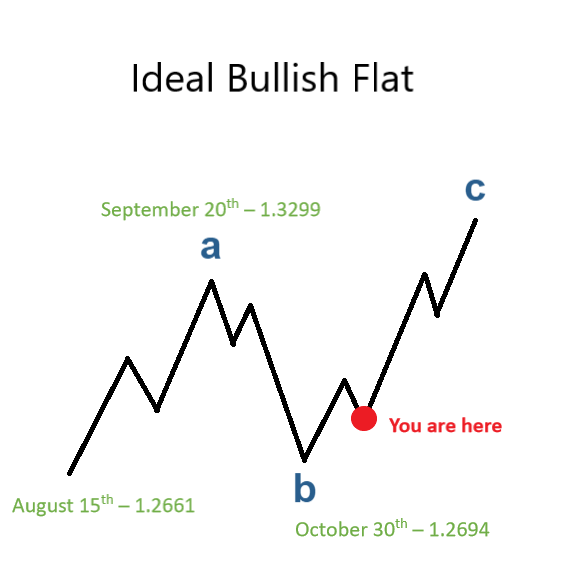 New to Elliott wave corrective patterns? On page 4 of our Elliott wave Advanced guide, we explain the most common flat patterns, where they occur and the sub-structure of each wave.
There are multiple wave counts that can
Article source: https://www.dailyfx.com/forex/technical/elliott_wave/gbp-usd/2018/11/12/looking-for-impulse-waves.html