Posted on Oct 20, 2018 in
Forex Tips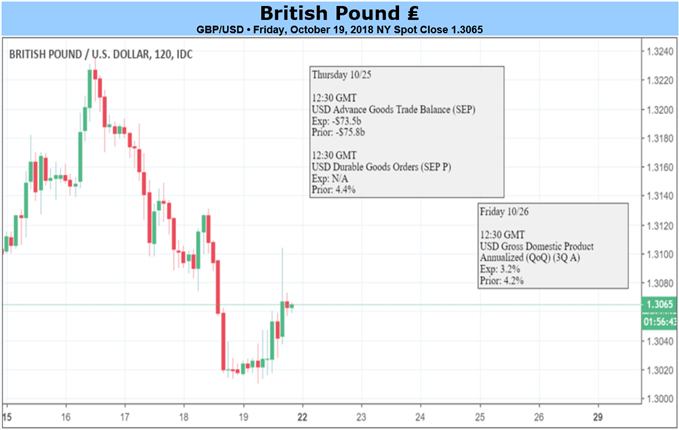 Fundamental Forecast for GBP: Neutral
Sterling (GBP) Talking Points:
EU Summit – same old, same old.

Storm clouds gather for UK PM May.
The DailyFX Q4GBP Forecast is available to download.
We remain neutral on Sterling in the short-term after yet another failed EU Summit meeting with the Irish border problem the main sticking point. Once again, the EU voiced that negotiations were progressing well but said that the UK must go away and come back with another solution to the hard border if negotiations are to progress. PM May called on the EU to be inventive but left the Brussels summit empty-handed. We did consider turning Sterling negative, but the risk/reward ratio does not favor this stance as yet.
One area of discussion that both sides touched upon was an extension of the transition period – currently ending in December 2020 – as a way of giving the UK more time to find a border solution. This would be a limited extension but would entail the UK continuing to make
Article source: https://www.dailyfx.com/forex/fundamental/forecast/weekly/gbp/2018/10/19/GBP-Brexit-Stuck-in-a-Rut-UK-PM-May-on-a-Tightrope.html